Dwight Lane
Station Manager dlane@kticradio.com
Karen Benne
FM Traffic Director, Receptionist kbenne@kticradio.com
Jodi Frye
AM Traffic Director, Receptionist jfrye@kticradio.com
Judy Mauch
Sales Manager jmauch@kticradio.com
Kaela Steffensmeier
Sales Representative ksteffensmeier@kticradio.com
Nick Wieman
Sales Representative/Production Director nwieman@kticradio.com
Breanna Nissen
Sales Representative breanna@kticradio.com
Adam Dobbins
Sales Representative adobbins@kticradio.com
Janine Heermann
Sales Representative jheermann@kticradio.com
Chad Moyer
Farm Director cmoyer@kticradio.com
Born and raised on a dairy farm in southeast Minnesota, I was active in FFA all throughout high school. My SAE was ag mechanics restoring an Oliver 66 and a McCormick Deering W-30. I studied Radio and TV Broadcasting at Brown Institute in Minneapolis MN, and with a love for agriculture, set out to be a farm broadcaster! I worked for 8 years at KWAD in Wadena MN, and then moved to West Point NE in 2007 to become a part of the Nebraska Rural Radio Assoc. and have been working here at KTIC ever since! My wife, Alicia, and I have two beautiful daughters, Jo and KD. We are very active in our church at St. Paul's in Norfolk NE. My interests are historic steam engines, old tube radios, MN Twins baseball, and we're happy to now call Cuming County NE home! 2016 - For Outstanding Contributions to Northeast Nebraska Agriculture, from the Northeast Nebraska Experimental Farm Association and University of Nebraska Research & Education Center, Haskell Ag Lab, Concord 2016 - Outstanding Pork Service Award - Industry Outreach, from the Nebraska Pork Producers Association 2012 - Media Person of the Year - from the Nebraska Agri-Business Association 2011 - Soybean Industry Service Award - from the Nebraska Soybean Association 2009 - Nutrition Communication Award - from the American Dairy Association/Dairy Council of Nebraska 2009 - Nebraska Soy Promoter Award - from the Saunders County Soybean Association
Doug Anderson
FM Morning Host/AM Mid-Morning Host/Promotions Director/FM Program Director danderson@kticradio.com
JD Gibbs
Operations Manager/AM Morning Host/FM Midday Host jdgibbs@kticradio.com
Joel Janecek
Sports Director jjanecek@kticradio.com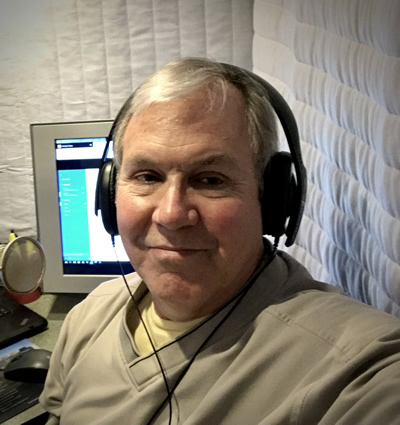 Kevin Cooper
AM Afternoon Host/FM Evening Host kcooper@kticradio.com
Coop's professional broadcasting career began as a voice-over announcer at a commercial station in Illinois, while he was a student at Western Illinois University. After working in radio in Illinois and Iowa, he came to Omaha, eventually handling morning drive at two stations. In 2003 he left radio to pursue business opportunities, which would take him to locations around the world. In 2017, Coop was lured back to broadcasting to be a part of the Rural Radio Network. He says, "I am absolutely thrilled to be back on the radio. Thank you to everyone in Nebraska and the RRN for making me feel like I never left!" In between his radio and voice- over career, Coop and his wife Lora are active in their church and love spoiling their three children and three grandchildren.
Jeff Axtell
Evening Announcer jaxtell@kticradio.com
Hi Everyone. My name is Jeff Axtell and I am new to West Point. I spent a little over three and-a-half years as a part-time announcer at KRVN, our sister station in Lexington. I am a 2011 graduate of Wayne State College, and a 2006 graduate of Columbus High School. I am an avid sports fan, and enjoy Husker Football, Basketball, and Baseball, Denver Broncos Football, Boston Red Sox Baseball, Duke Basketball, and New York Knicks Basketball. In my free time I enjoy playing Slowpitch Softball and Basketball. I plan to call West Point home for many years to come, and couldn't be happier to be here. Feel free to say Hi to me if you see me at a game or out in public as I enjoy meeting new people.
Tammie Harrington
NRRA Web Coordinator tharrington@kticradio.com
Greg Gade
Chief Technology Officer ggade@kticradio.com