A two-vehicle accident with extrication reportedly took place on Highway 275 in Beemer late Thursday afternoon.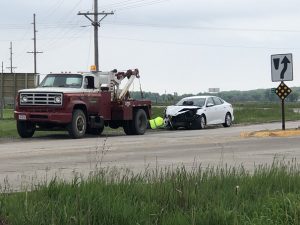 The accident appears to have been a failure to yield type accident involving a white car that sustained front end damage and a gray SUV that had more side damage.
The Cuming County Sheriff's Office, Nebraska State Patrol, and Beemer Fire & Rescue responded to the scene.