1200 E Highway 275, PO Box 7, Beemer, NE  68716.
Phone: 402-528-3403 / Fax 402-528-7200
Founded in 1992, the Parts Junction is located along Highway 275 on the east edge of Beemer.  Since our beginnings, we have serviced the needs of Cuming County's farmers and livestock producers, offering common parts for repairs and maintenance of agricultural and industrial equipment.
Sometimes, it's much easier to service a large piece of equipment where it is, rather than trying to transport it to the shop.  For that reason, we provide repair services, both in our shop and on-site, with a service truck outfitted with a portable welder.
In 2017, Rod Giese purchased the Parts Junction and its sister corporation, Jones Manufacturing Company, from Robert Jones.  As a lifelong resident of Cuming County, Mr. Giese is committed to growing the business where it is, and expanding our services and offerings to better serve the community at large.
The Parts Junction is also the official home of parts for Mighty Giant Tub Grinders!  We stock hard to find hydraulic motors and pumps, as well as replacement cylinders and other components for the Mighty Giant line.  We also carry hammers, mill pins and screens to fit your grinder.  We ship nationwide using a network of carriers to get you the parts you need, when you need them.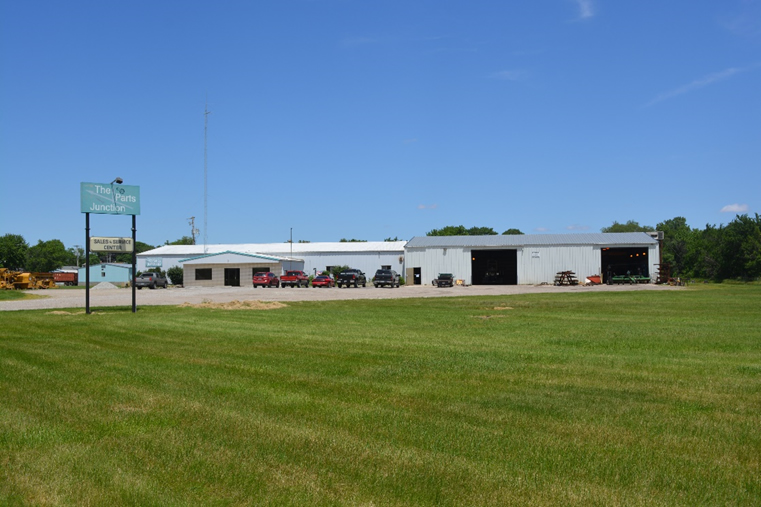 Store Hours
Monday – Friday: 6:30 a.m. – 5:00 p.m.
Timken Bearings, Custom American Made Gates Hoses, American Made Tsubaki Roller Chain, Large selection of Nuts and Bolts Hydraulic Motors and Pumps, Steel (Custom Cut or Full Pieces), Welding Supplies Farm Repair –
On location or in our shop – Ask for Shane
Official Source for Mighty Giant Tub Grinder Parts
The Parts Junction
1200 E Highway 275. PO Box 7, Beemer, NE 68716
Phone: 402-528-3403 / Fax 402-528-7200